I just got home from the Sawtooth Mountains in Idaho. I have a variety of photographs to share. The first one is a panorama shot (five vertical exposures) under a full moon.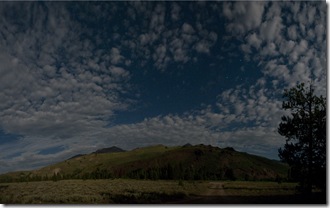 This is an Infrared HDR shot at Owl Creek.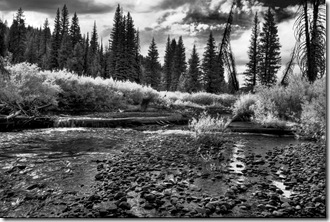 I've got a night shot of the "cabin in the pines."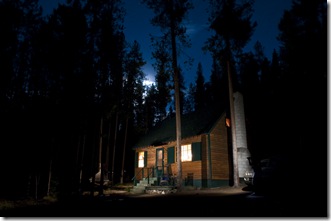 And, some baby robins in a tree behind the cabin.